Throughout the decades, people have had different types of experiences at the Cockatoo. One can imagine in the 1950s and 60s, date nights in suits and dresses. There were countless breakfasts, brunches, lunches and group functions. Maybe you rocked out nightly to a local band in the 80s. Maybe it was an after dark hot spot when you just started drinking in the 90s. What's great about this story was that it was none of those. Rather, it involved a child's play dates at the Cockatoo Inn.
Recently, user Cheryl Delacerda reached out to us on Instagram and shared her story. She said her mother, Inez, worked at the Cockatoo Inn as a waitress in the 1960s for several years. Naturally, she would spend a good amount of time at the Cockatoo. And it was there that she met a special friend – none other than the daughter of proprietor, Andrew Lococo. According to Cheryl, they often played together at the Lococo home behind the restaurant.
When asked how often she visited, she recalled:
Every Sunday after church for lunch and a play date. I would go eat and play with the little girl in the back in her big house – the owner's daughter. I still remember her beautiful yellow room. The house in the back was a mansion, so beautiful!!
In our archives, we found a photo of the children's bedroom, which may have looked similar to the "beautiful yellow room" Cheryl described: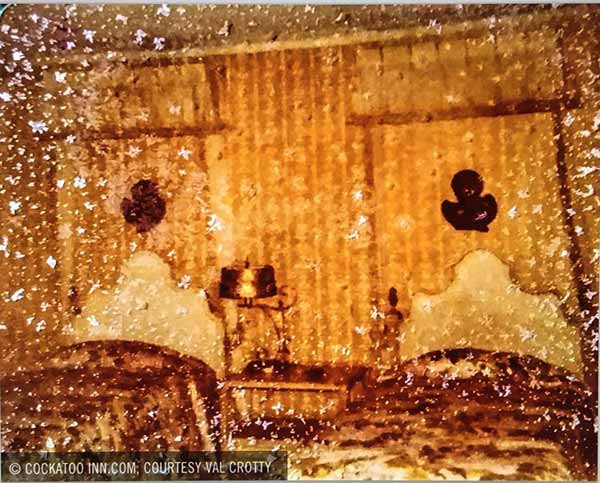 Nearly 60 years from when her mother began working at the Cockatoo, Cheryl still carries her name tag. She was kind enough to share it with us: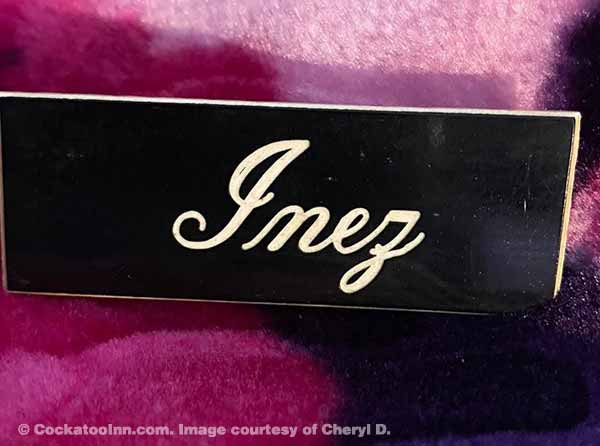 We thank Cheryl for her wonderful memory of having play dates at the Cockatoo Inn. Do you love the Cockatoo? Show everyone what the best midcentury hotel and restaurant was with the official Cockatoo Inn t-shirt!