A look inside the Cockatoo Inn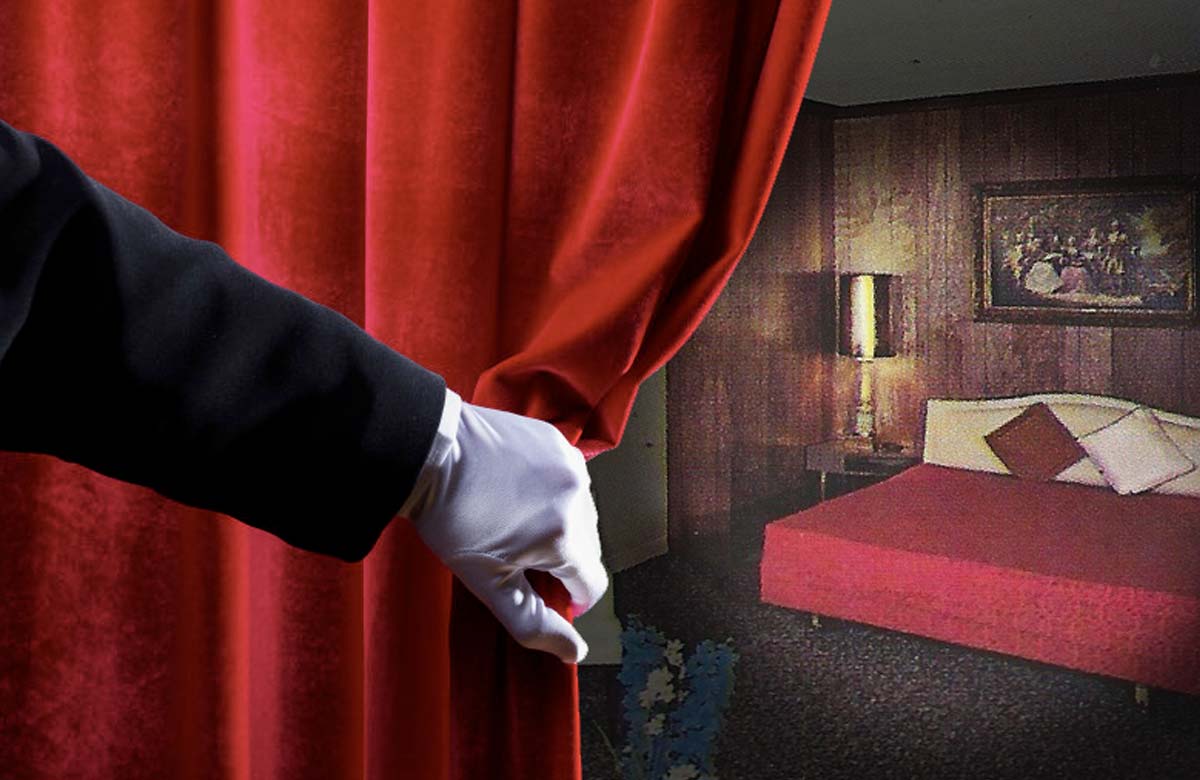 What was the Cockatoo Inn and Hotel like in its midcentury heyday? Here are some interior shots of the bar/restaurant area as well as the room furnishings. Thanks to our pal Dick from Tennessee for letting us all take a look inside the Cockatoo Inn. Images are from the mid 1960s.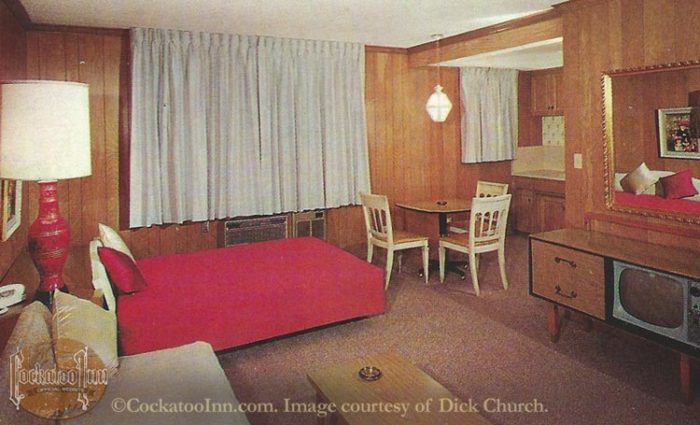 The guest rooms were furnished with wall-to-wall carpeting and featured all-tile showers, air conditioning and heat. The wall paneling was made of birch. They offered 24-hour room phone service and according to Lococo, the rooms were soundproofed!
Then there's the Inn. Compare the restaurant shots below with Tarantino's fictional set dress for Once Upon a Time in Hollywood, which was set in 1969!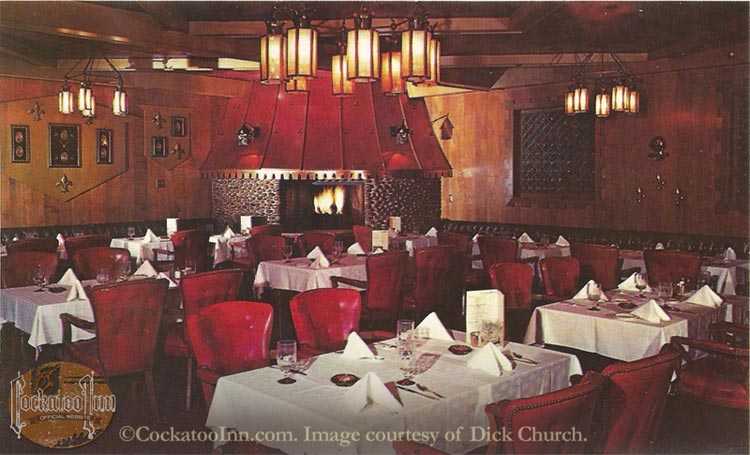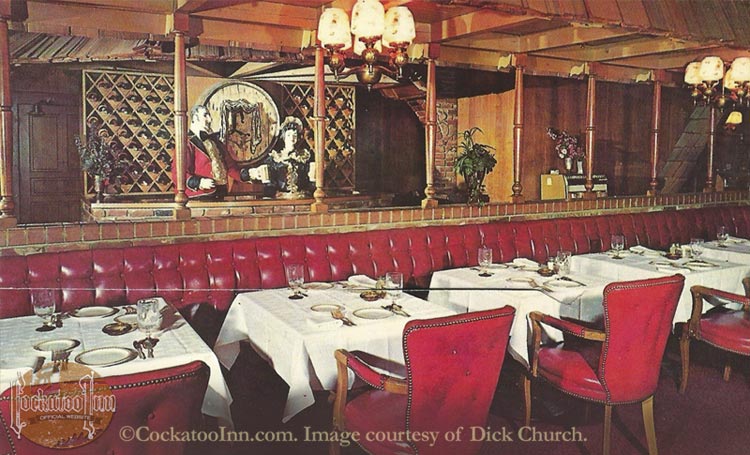 View more images in our Photos page, which gets updated every so often.
Do you have images of the Cockatoo you'd like to share? Send them to friends@cockatooinn.com!
About Post Author